Dear parents,
Our Halloween party will soon be here…! It is on Friday, 20th October. Please note that school will finish at 11.30am on this day and there will be exceptionally no canteen.
Here is the address for the party:
La Maison des Associations
Salle Réfectoire
(just next to the church on Kennedy square in Adamville).
The party is from 3.00pm-5.00pm. You children can come dressed up for Halloween if they wish (and why not you too….?!)
All your drinks, and sweet or savoury goodies will be more than welcome to make this party very special for everyone. All the family is invited!
Do not be AFRAID to come!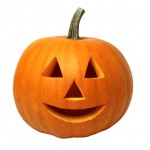 Please note also that our cameraman Mr Zidane will be present to film the party to add on to our end of year DVD 2017-2018 that you will be able to order towards the end of the year. It's always a great souvenir!
Just as a reminder, school will be closed after the Halloween party for half term and we start back again on Monday, 6th November.
See you there!
Mrs Dury and all the School Time staff.